The BAMSA team is made up of core staff, a steering group, research associates, volunteers and members of the wider bridge community.
All the core staff work part-time for BAMSA, and there is a large number of people whose contributions have assisted the project. Currently there are opportunities to participate in the project either as a researcher or as a volunteer.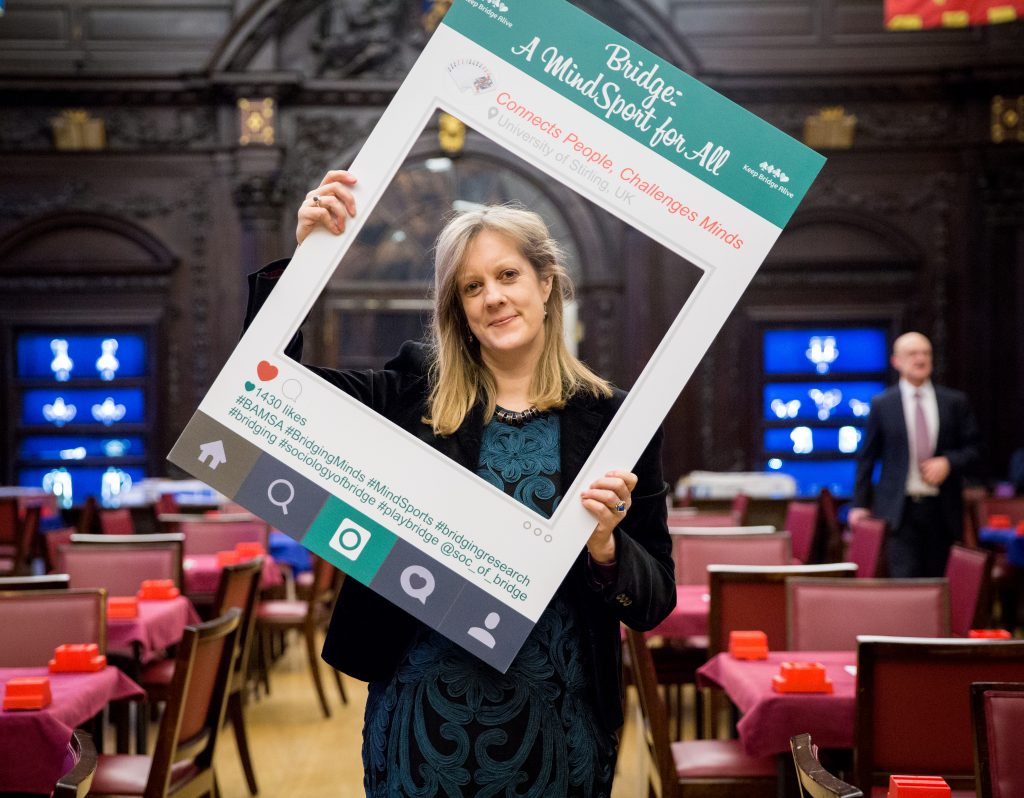 Professor Samantha Punch
Chair of Sociology
Samantha is Professor of Sociology in the Faculty of Social Sciences at the University of Stirling. Since 2013 she has been developing the sociology of mindsport as an academic discipline with a focus on the social interactions and dynamics of the card game bridge. Sam is an international bridge player, representing Scotland on the women's team (qualifying for the Venice Cup in 2019), the mixed team (2019) and the open team (Camrose 2013, 2016-18, 2020-21; Europeans 2021). In November 2017 with Marek Malysa she founded the Bridge and Science Committee of the World Bridge Federation. She is currently the education convenor of the Scottish Bridge Union. She launched Bridge: A MindSport for All in 2019 and currently leads and supervises various BAMSA projects. Her previous research interests include youth, childhood and the family which inform the sociology of bridge in relation to intergenerational participation in the mindsport.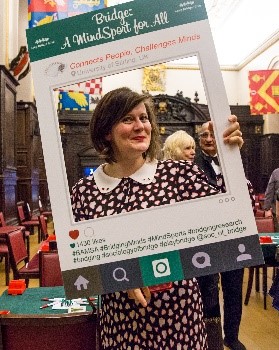 Dr Miriam Snellgrove
BAMSA Honorary Research Fellow
Miriam is a BAMSA Honorary Research Fellow in the Faculty of Social Sciences at the University of Stirling. She completed her PhD at the University of Edinburgh in 2013 and then worked in teaching and research at Bristol University and the University of Stirling. Miriam's sociological fields of study are everyday life and the familiar, time and qualitative research methods. Miriam is not a bridge a player and brings her 'outsider' knowledge to the sociology of bridge. For BAMSA, she has been working on the elite player interview data for
Bridging Minds
including papers on strategic interaction, bridging time and gender. Miriam led on
Bridging Covid
and will be part of the advisory group for the
Bridging Schools
project.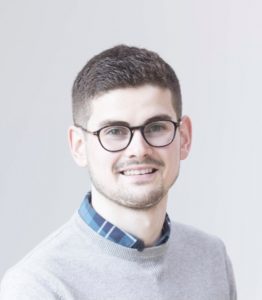 Jordan Maclean
Research Assistant
Jordan is a PhD researcher in the Faculty of Social Sciences at the University of Stirling. His doctoral research has developed a new socio-material perspective to the sociology of coaching, using football as the key case study. He joined the BAMSA team in late 2020 and is currently working on
Bridging Sociology
,
Bridging Covid
, and
Bridging Insights
, a new project for 2021.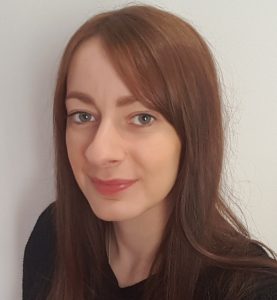 Zoe Russell
Research Assistant
Zoe is an interdisciplinary PhD researcher in sociology and heritage studies in the Faculties of Social Sciences and Arts and Humanities at the University of Stirling. Her PhD examines the intersections between people and their environments and she has also studied criminology, health and social policy, and social research methods. With BAMSA, Zoe has been working on 
Bridging Minds
papers related to identity, emotion and the work-leisure experience for elite players of tournament bridge.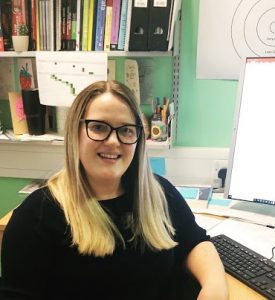 Dr Camilla Barnet
Research Assistant
Camilla is a Research Assistant in the Faculty of Social Sciences at the University of Stirling. Her interests are quantitative methodologies relating to gender and stratification inequalities. For BAMSA she is designing a primary survey that will be sent to bridge organisations globally. She is also collating and analysing a range of secondary data on bridge playing for 
Bridging Organisations
.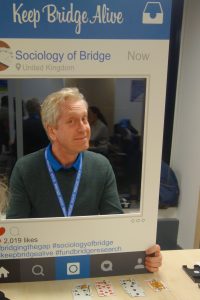 Kevin Judge
PhD Researcher
Kevin is a PhD researcher in the Faculty of Social Sciences at the University of Stirling. His doctorate on the sociology of bridge investigates barriers and opportunities in relation to the process of learning bridge and draws on data from a UK-wide survey and interviews with bridge teachers and learners.
The sociology of bridge PhD is supervised by Professor Samantha Punch (sociology, UoS), Professor Catherine Hennessy (leisure and ageing, UoS), Dr Greg Mannion (education, UoS) and Dr Dom Wilson (EBED). Thanks also to supervisory input from Dr Louise McCabe (social gerontology, UoS) and Dr Caroline Small (EBED).
The funding partners for the sociology of bridge PhD are English Bridge Education and Development (EBED), Scottish Bridge Union, Irish Bridge Union, Northern Irish Bridge Union, Welsh Bridge Union and the University of Stirling.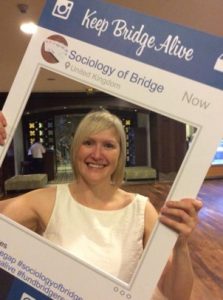 As an advocate for research into the social, intellectual and health benefits of bridge, Marianne Harding has supported BAMSA since its launch. Marianne is dedicated to introducing young people to the game because of her conviction that children that learn bridge acquire a deeper understanding of mathematical concepts and greater social skills compared to youngsters that only play computer games. Marianne is employed by the Norwegian Bridge Federation (NBF) where she is responsible for recruitment and training. As a key BAMSA partner, NBF is collaborating on the Bridging Schools project. Marianne plays bridge for Norway on the women's and mixed teams.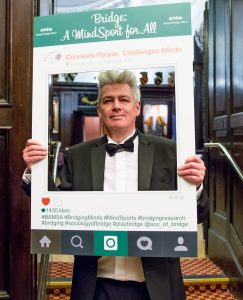 Stephen Peterkin is a classically trained pianist and a Scottish national bridge player. With Samantha Punch he has played ten Camrose events and in 2014 they won the Commonwealth Nations transnational teams. Stephen assists BAMSA with transcribing, editing and proofreading, desk research, poster design and spreadsheets. He was event pianist at the Keep Bridge Alive evening and provides musical entertainment at other BAMSA events. In October 2018 Stephen helped set up and run the University of Stirling Bridge Club which attracts an intergenerational mix of university staff, students and local residents.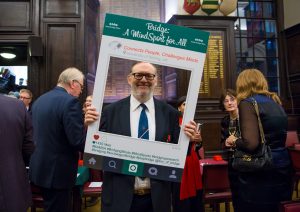 Tim is a Welsh international bridge player, currently living in England. Tim has won most of the main English and Welsh events, including in one year the Welsh Cup, Crockford's Cup and the Gold Cup (2001). With Samantha Punch, Tim won the Scottish Cup in 2018. Tim has been supporting BAMSA in various roles, including background research, proofreading and editing. For the Pro-Am Pairs event in February 2020, Tim (in conjunction with Simon Cocheme) wrote the BAMSA Bulletin which contained a record of the event and a commentary on many of the hands played.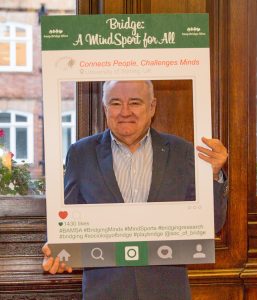 Marek Malysa is Vice President of the Polish Bridge Union and a member of the Seniors Committee of the European Bridge League and the World Bridge Federation. In November 2017 with Samantha Punch he founded the Bridge and Science Committee of the World Bridge Federation. Marek led the Bridge 60+ project which helped launch 310 bridge clubs for the elderly in Poland and he is chairman of the council of the Bridge to the People Foundation which funds research into the social and health benefits of bridge. Marek has been the non-playing captain of the Polish under-20 team in European and World Championships and he was coach to the Polish women's team at the European Championships in Opatija in 2016. He has been involved with BAMSA from the beginning and his contribution includes setting up biennial international academic bridge conferences.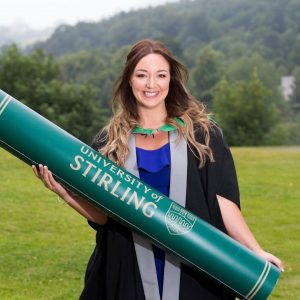 Ashley played a key role in promoting BAMSA's sociology of bridge research with catchy straplines and quirky ways to showcase the bridge community through social media. Ashley's previous academic work on gender inspired her to investigate relationships within the game and contribute to the
Bridging Gender
project. Eventually the lure of bridge proved too much for her and she started to take lessons – although she quickly realised that counting is not one of her strengths. She is now a lecturer in criminology and criminal justice at Abertay University.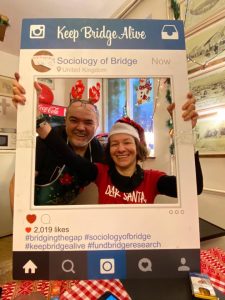 Tihana is scientific advisor at the Ivo Pilar Institute of Social Sciences in Zagreb and Associate Professor at the Catholic University of Croatia. Her main scientific interests include wellbeing research and study of play and communication. She teaches an Introduction to Bridge course at Zagreb University, and has published several papers on the personality and wellbeing of bridge players. With Marek Malysa and Samantha Punch she has participated in all the bridge conferences and hosted the academic bridge conference in Croatia in December 2019. Tihana collaborates with BAMSA by sharing her bridge research and contributing to the
Bridging Organisations
project. She organises the annual bridge Pula Festival in Croatia.