BAMSA began when sociologist Samantha Punch interviewed Scottish bridge player John Matheson in 2013.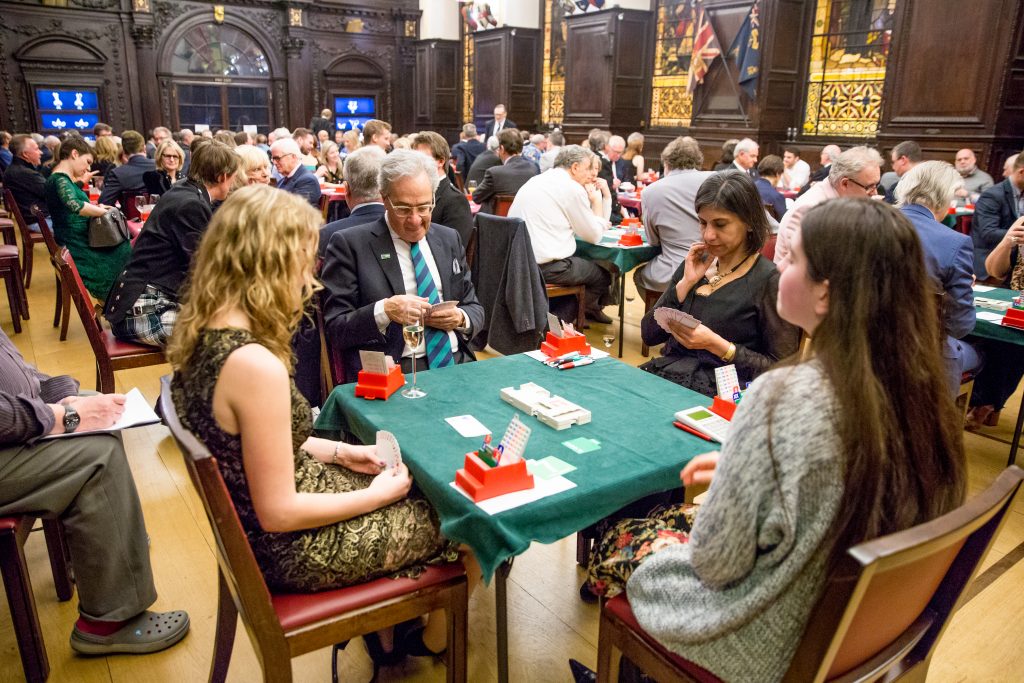 The seeds of Bridge: A MindSport for All (BAMSA) were sown when Professor Samantha Punch of the University of Stirling interviewed John Matheson, Scottish player and coach, about his experiences at the bridge table. Recognising the value of such recordings, John donated £300 towards the costs of future research. This pilot interview and donation launched a series of in-depth conversations with elite players for the Bridging Minds project. In the same year Samantha carried out her first interview with a world class bridge player (the late Justin Lall) in June in Las Vegas.
As an international tournament player representing Scotland, Samantha had access to many of the greatest living bridge players. She also had the backing of the late Bernard Teltscher who gave her £300 every year for the first three years of the project. Between 2013 and 2019 Samantha went on to interview another 51 top-level bridge players, generating sociological data on all aspects of elite bridge including motivation, emotion, partnership and identity. During the period of the interviews, Samantha's academic field was the sociology of childhood, youth and family but in 2018 she changed tack to concentrate on developing the sociology of bridge, an entirely new field of study.
Funding for research
In 2019, Samantha set about raising funds to pay researchers. In February, with the University of Stirling fundraising team, she launched the Keep Bridge Alive crowdfunder and then took the campaign on a tour of the international tournament circuit. Wherever she went she enthused the bridge-playing community about the project.
The campaign received the endorsement of international bridge organisations around the world: World Bridge Federation, American Contract Bridge League Educational Foundation, European Bridge League, American Contract Bridge League and International Mind Sports Association.
The campaign attracted donations from the Wigoder Family Foundation and individual players from more than 40 countries including Andrew Black, Jonathan Harris, Pierre Zimmerman and other anonymous donors. Special mention goes to Patricia Davenport and the Davenport Fund for fully funding Bridging Juniors: Learning, Education and Development in Bridge, which is carrying out new research into bridge in schools.
Several businesses also sponsored the campaign, among them A.L. Fleming PlayBridgeShop, Baron Barclay, BridgeCloud, Danish Bridge Supply, Game4Padel and Guaranteed Events.