Bridge: A MindSport for All has a range of
resources
that are free to download.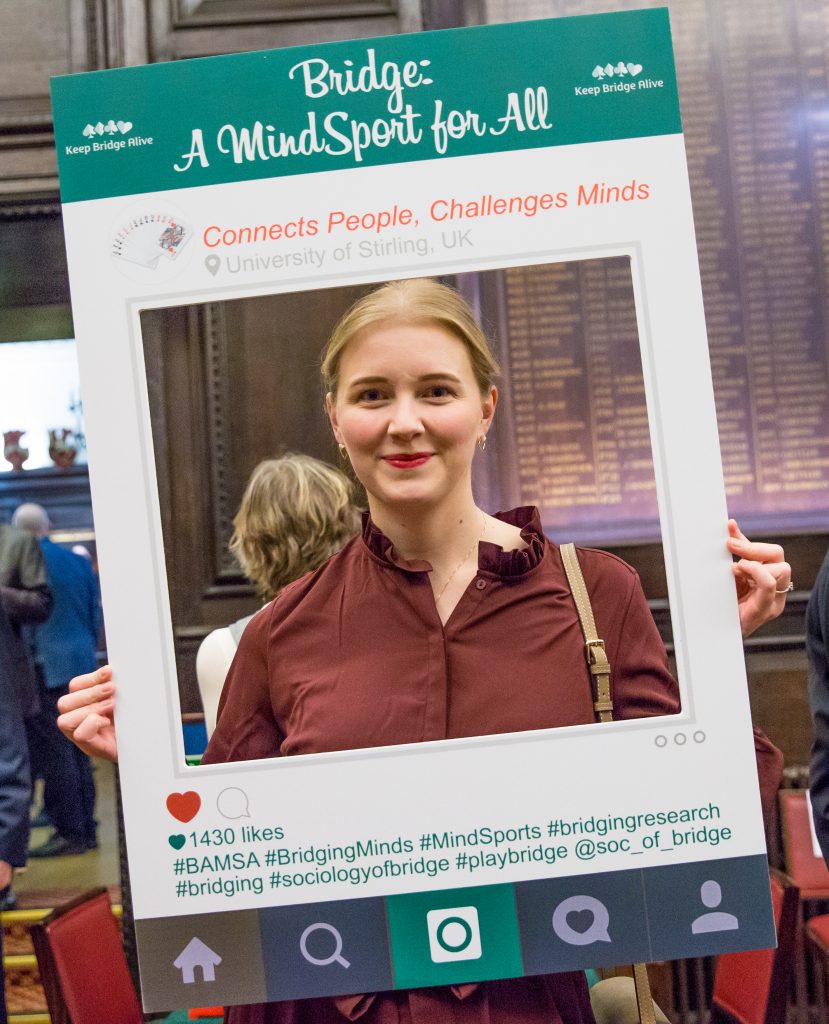 Bridge: A MindSport for All (BAMSA) has a range of resources including academic articles and summaries, conference papers, workshop presentations, videos and other visuals. More resources are being generated and, over time, the resources will become toolkits for two different but potentially overlapping audiences:
Practitioners: bridge organisations, players, teachers, local organisers
Public: schools, teachers, parents, young people, universities, employers, policymakers
With the exception of the videos and photographs, the following resources originate from the BAMSA research projects. All BAMSA resources are free to download. Stakeholder presentations are listed on the Network page. If you share the resources please credit BAMSA and email [email protected] to let the researchers know how you have used the resources (or plan to use them).
Journal Articles
Bridging Minds
Punch, S. and Snellgrove, M.L. (Forthcoming 2023) 'Bridging Time: Negotiating Serious Leisure in Intimate Couple Relationships', Annals of Leisure Research.
Bridging Gender
Journal Articles
Punch, S., Snellgrove, M., Graham, E., McPherson, C. and Cleary, J. (In Press, 2023) 'Bridging Brains: Exploring Neurosexism and Gendered Stereotypes in a Mindsport', Leisure/Loisir Journal.
Journal Articles
Bridging the Gap
Journal Articles
Bridging Sociology
Book Chapters
Bridging Minds
Book Chapters
Bridging Covid
MacLean, J., Punch, S. and Xu, M. (2023) 'Card Confessions: Digital forms of deviance in the mindsport bridge.' In: Lamond, I. (ed.) Deviant Leisure and Events of Deviance. Basingstoke: Palgrave Macmillan. .
Snellgrove, M.L. and Punch, S. (2022) 'Bridge during a time of disruption: Pandemic playing, everyday habits and situated writing', in Sharp, B., Finkel, R. and Dashper, K. (Eds) Leisure in the Pandemic: Re-imagining Interaction and Activity during Crisis, London: Routledge.