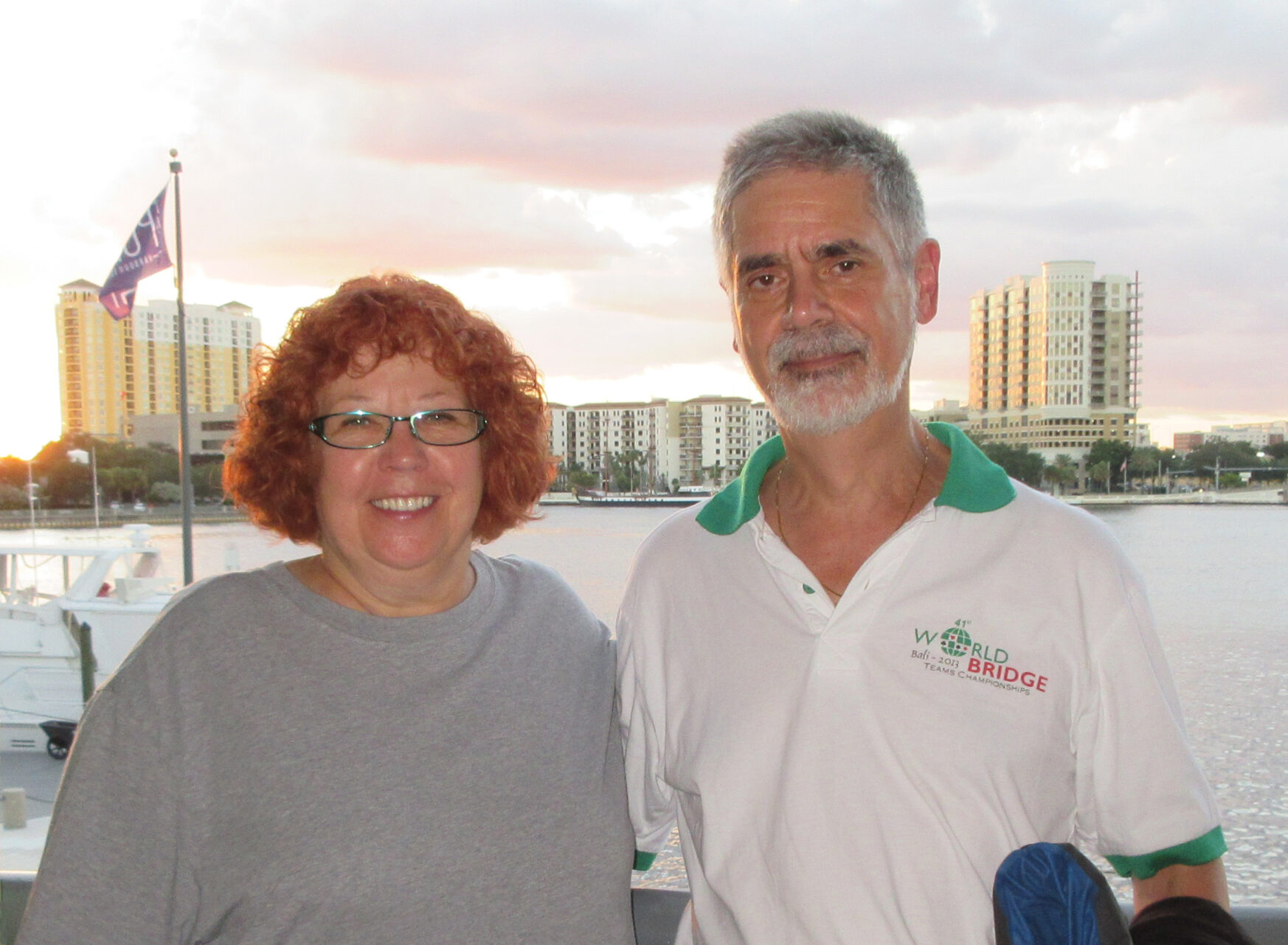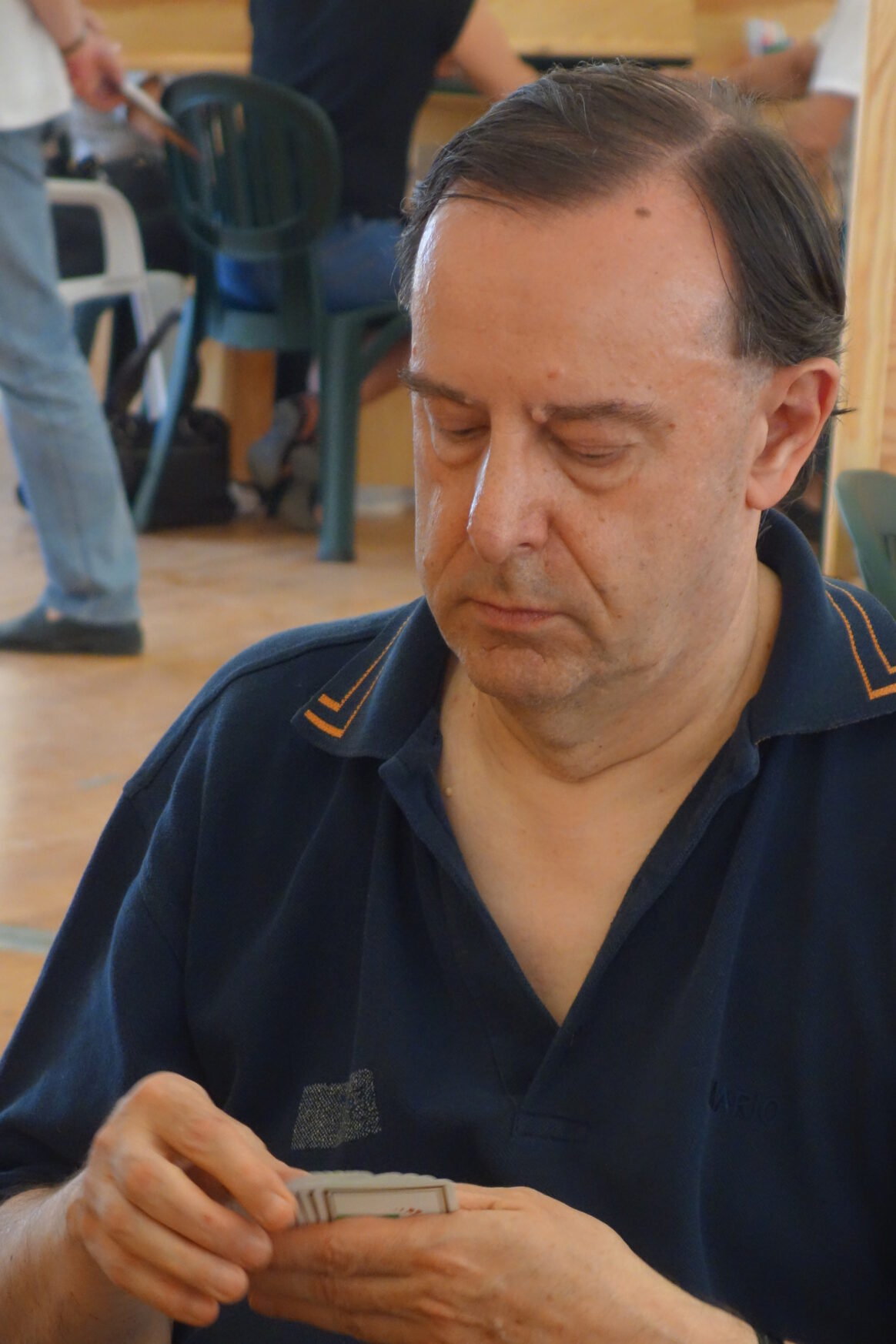 Informal Book Review
"Bridge at the Top: Behind the Screens" is a collection of interviews with some of the world's best bridge players from the USA and Europe. The interviews form part of the BAMSA research project 'Bridging Minds' from which seven academic papers have now been published (see BAMSA Publications). Below Judith and Nicholas Gartaganis, members of Canada's Bridge Hall of Fame, have written an informal review of this book.
We both enjoyed reading "Bridge At The Top". The interviews were entertaining and educational in the sense that they provided insights into bridge players we know by sight, but for the most part have never had much, if any, association. Sam should be very proud of her effort.
We read the book independently and then discussed our favourite interviews afterward. We both picked the same favourite, the one featuring Brian Senior. His comments were open and direct, and seemed really sincere. For Judith, Brian's discussion of growing older and the impact that may have on the quality of one's game really made a connection because it is something she has thought about as the years pass. Nicholas enjoyed Brian's sense of humour and the fact that he was at times self-deprecating.
The pieces featuring Forrester, Kokish and Rosenberg were right up there, too. The tips were valuable, and, for the most part, reinforced what we already know. Still, to actually see in print some things we know to be important, but don't always "remember" is refreshing. For example, Liz McGowan reminds us: "Play the contract you are in, not the one you would prefer to be in" and David Burn: "Play in a way that partner expects you to play…"
Many of the interviews were quite enlightening about the player's personality. Sam did an excellent job of drawing out comments from the players that were revealing.
"Bridge at the Top: Behind the Screens" won the International Bridge Press Association (IBPA) Book of the Year award in 2021. It is available from bridge and book shops, including via online bookstores. Let us know in the comments below which are your favourite chapters and why?