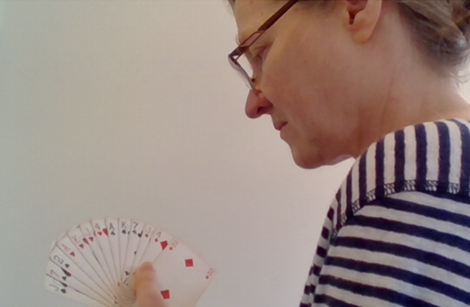 Mindsport as an emerging academic discipline took a step forward in November 2020 with the appointment of the UK's first MindSport Officer at the University of Stirling.
The new postholder, Christina Ballinger, is a lifelong bridge player with a career background in communications, marketing and strategic planning.
Christina will join a team working on the sociological research project, Bridge: A MindSport for All (BAMSA) in the Faculty of Social Sciences. Professor Samantha Punch, an expert player who plays international bridge for Scotland, leads the project. Under her direction, researchers study the complex interactions within the mindsport and the links to wellbeing, healthy ageing and social connection that bridge provides.
As BAMSA MindSport Officer, Christina will focus on communicating research findings to the wider bridge community, developing the BAMSA network and generating a library of evidence-based, accessible resources in order to ensure that research undertaken leads to positive and lasting change.