Bridging Gender: Attitudes & Inequalities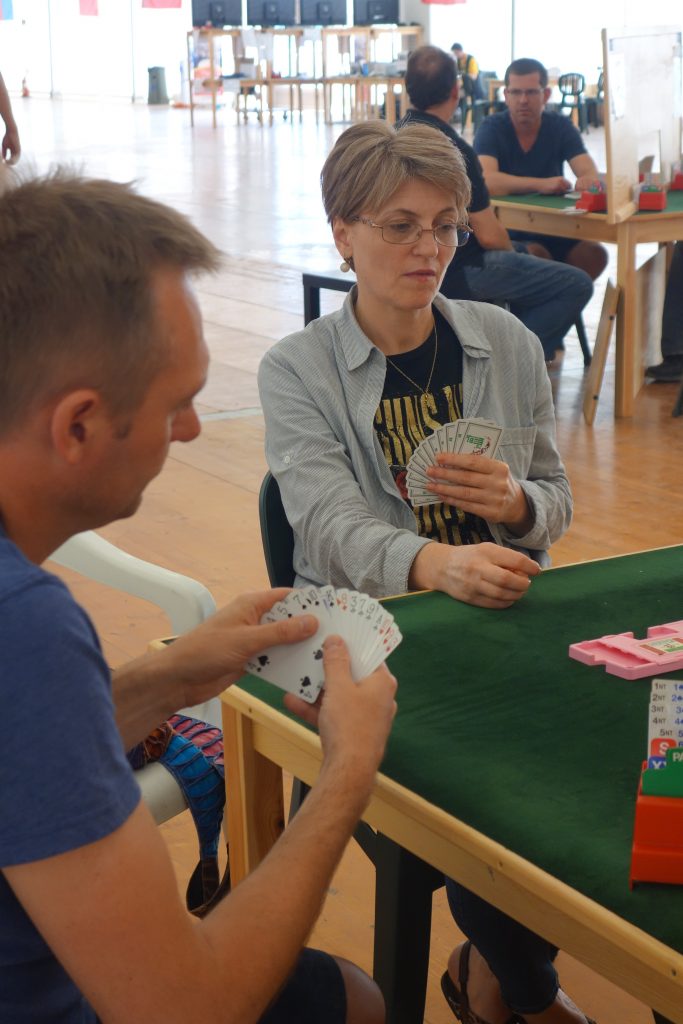 Overview
This project analyses attitudes to gender among bridge players based on 151 email questionnaires and 52 interviews from the Bridging Minds study. The analysis of the interview data was conducted by Elizabeth Graham for her Masters thesis, combined with the follow-up email questionnaires carried out by BAMSA. This project explores gender differences in the mindsport of bridge and the question of why, at the top of the game, men are more successful in terms of winning more prestigious events. This work is also informed by a literature review of gendered brains, titled: 'Sex differences in the human brain and the game of bridge' (McPherson, Punch and Graham).
The fieldwork consisted of email questionnaires (2017-2018) and in-depth interviews (2013-2019). Findings will be published in 2021.
Bridging Gender
Journal Articles
Punch, S., Snellgrove, M.L., Graham, E., McPherson, C. and Cleary, J. (Under Review) 'Bridging Brains: Exploring Neurosexism and Gendered Stereotypes in a Mindsport', Leisure/Loisir Journal.
BAMSA Reports
Bridging Gender
Conference Papers
Bridging Gender
Punch, S., Snellgrove, M.L., Graham, E. and McPherson, C. (2021) 'Bridging Brains: Exploring Gendered Attitudes and Inequalities in a Mindsport', The Academy of Leisure Sciences Virtual Conference, 8-19 February 2021
Graham, E. and Punch, S. (2016) 'Why are Men More Successful at Bridge than Women?' Centre for Research on Families and Relationships Conference, University of Edinburgh, 13 June
Graham, E. and Punch, S. (2016) 'Intellectual Contests, Gender and Bridge', Royal Geographical Society Geographers' Annual Conference, London, 28-30 August 2016.